Compliance is not going away; if anything, the call for more compliance and regulation is happening. This new age of mandatory protection and security shouldn't be a bad thing, but without applying the proper products and software, it can be excruciating.

Software Diversified Services (SDS) has been protecting enterprise-level organizations since 1982 and with our newest and perhaps most exciting product, E-Business Server®, SDS can now help cure your organization's mainframe encryption needs and all other encryption needs in one fell swoop! If your organization is like most others and stores and moves data around on other platforms, E-Business Server can have you covered there as well. E-Business Server is available on the following 6 platforms: Windows, Linux, AIX, Solaris, HP-UX and System z (z/OS).
No matter which platform your organization uses to store and move data, E-Business Server can be an amazing solution. In fact, E-Business Server uses the best and most efficient ways to secure all your organization's data. Securing data should be right at the top of every organization's security concerns and without all data being 100% secured, trouble is undoubtedly right around the corner.
Once utilizing E-Business Server, securing data through FTP or any other means of data transfer can be an afterthought! I'll bet you never thought you'd ever hear such a preposterous statement. Maybe 10 or 20 years ago but especially not in the new age of massive compliance and regulatory needs just to stay in business. E-Business Server works on securing data at the most obvious place: while at rest. Once secured, your data can be moved around anywhere in the world without fear of it falling into the wrong hands and having your organization's name on the 10 o'clock news! Several examples of what can go wrong can be seen on our Data Security News page. Why fight an uphill battle and constantly be securing data for every transit or movement when you can have the data secured automatically and simply determine who can access the data with their private key?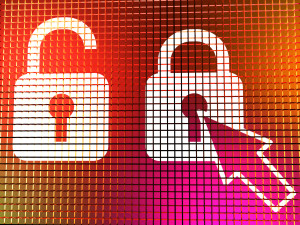 There are many reasons why E-Business Server can be such an exceptional tool for an organization's encryption and overall data protection needs. While trying to stay away from the hard core technical jargon meant for the folks on the front lines fighting to protect a company's data, I will try to explain the main benefits of E-Business Server.
For organizations that perform credit card transactions, achieving and maintaining PCI compliance is mandatory and absolutely necessary to stay in business. In this situation, securing every piece of data at all times is of absolute importance and e-Business Server can encrypt and protect it all without much fuss at all. Not only can it keep the data secure, it won't take company-wide modifications to do so as e-Business Server is a command-line application that can easily be integrated with existing processes and scripts with little impact on existing systems.
E-Business Server is based on McAfee's Cryptographic SDK which itself is based on the open PGP standard and makes use of the Public Key Cryptography. PGP encryption is ideal for protecting data from both internal and external threats by providing cryptographic privacy and authentication services for data at rest and data in transit. While offering rich encryption, E-Business Server also provides up to 50% compression rates which will help overall security and lower the burden on the network. Key creation and key management along with non-repudiation are more strengths of E-Business Server. Finally, as mentioned before, E-Business Server is supported on the following platforms: Windows, Linux, AIX, Solaris, HP-UX and System z.
For those with a working knowledge of encryption solutions and E-Business Server in particular, there is no need to replace E-Business Server.
Now this is about as technical as I want to be here as I'm not the person that should be explaining E-Business Server or the true benefits of this amazing piece of software – I'll leave that up to the folks with 30 more years of experience than I have! But, I can point you in the right direction (and right person!) if you want your organization to take the best next step possible.
E-Business Server Information – Who, How and Where to Get it
View a webcast describing E-Business Server in detail
-or-
Email Ms. Deb Hodson at dhodson[a]sdsusa.com or Mr. Clint Dodd at cdodd[a]sdsusa.com to learn about the benefits of E-Business Server and what this tool can do for your organization
-or-
Phone Software Diversified Services at 763.571.9000 or toll free at 1.800.443.6183 for information about E-Business Server
-or-
Use our Contact Us form and we will respond just as soon as we can
Thank you for visiting our Mainframe Encryption website and please consider SDS for all your organization's encryption needs. Remember, protecting data can be doable and actually both painless and enjoyable if you implement the right tool for the job; we believe strongly that E-Business Server is that tool!